Glimepiride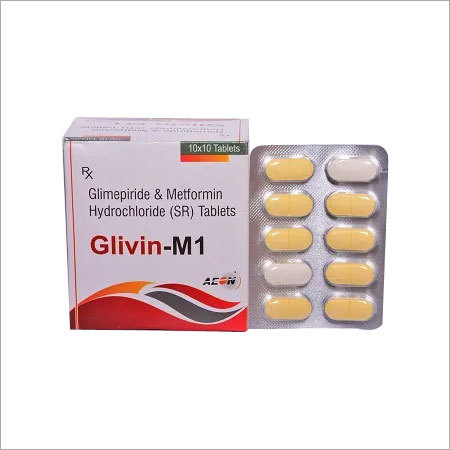 Glimepiride
Product Description
What is Glimepiride for:
It is used to lower blood sugar in patients with high blood sugar (diabetes).
How does Glimepiride work:
Glimepiride raises insulin levels and helps tissues respond better to the insulin.
How should Glimepiride be used:
This drug may be used alone or with other high blood sugar (diabetes) drugs. Take as you have been told, even if you are feeling better. Take with the first meal of the day. Follow the diet and workout plan that your doctor told you about.
Common side effects of Glimepiride :
Low blood sugar. Signs include anger, shaking, a fast heartbeat, confusion, or sweating. Keep hard candies, glucose tablets, liquid glucose, or juice on hand for low blood sugar. Upset stomach or throwing up. Many small meals, good mouth care, sucking hard, sugar-free candy, or chewing sugar-free gum may help. Weight gain.
What do I do if I miss a dose
Take a missed dose as soon as you think about it. If it is close to the time for your next dose, skip the missed dose and go back to your normal time. Do not take 2 doses at the same time or extra doses. Do not change the dose or stop this drug. Talk with the doctor.
What precautions should I take when taking Glimepiride :
If you have an allergy to gliclazide or any other part of this drug. Tell your doctor if you are allergic to any drugs. Make sure to tell about the allergy and what signs you had. This includes telling about rash; hives; itching; shortness of breath; wheezing; cough; swelling of face, lips, tongue, or throat; or any other signs. If you have a sulfa (sulfonamide) allergy, talk with your doctor. If you have any of these health problems: Acidic blood problem, very bad kidney disease, very bad liver disease, or type 1 diabetes. If you are pregnant or may be pregnant. If you are breast-feeding.
When do I need to seek medical help
If you think there was an overdose, call your local poison control center or ER right away. Signs of a very bad reaction to the drug. These include wheezing; chest tightness; fever; itching; bad cough; blue or gray skin color; seizures; or swelling of face, lips, tongue, or throat. Signs of infection. These include a fever of 100.5F (38C) or higher, chills, very bad sore throat, ear or sinus pain, cough, more sputum or change in color of sputum, pain with passing urine, mouth sores, wound that will not heal, or anal itching or pain. Very upset stomach or throwing up. Very low blood sugar or very high blood sugar. Any rash. Side effect or health problem is not better or you are feeling worse.
Can I take Glimepiride with other medicines:
Sometimes drugs are not safe when you take them with certain other drugs and food. - Taking them together can cause bad side effects. - Be sure to talk to your doctor about all the drugs you take.
Are there any food restrictions
Avoid Alcohol
How do I store Glimepiride :
Store in a cool, dry place away from the reach of children. - Medicines must not be used past the expiry date.
Pregnancy Category
Category C : Animal reproduction studies have shown an adverse effect on the fetus and there are no adequate and well-controlled studies in humans, but potential benefits may warrant use of the drug in pregnant women despite potential risks.
Therapeutic Classification
Antidiabetic Agents
Contact Us
133, Circular Road, Model Town, Ambala City, Ambala, Haryana, 134003, India
Phone :+918045800829